56M MUs in 14 layers over the lands once inhabited by Aestian tribes
This is what Resistance agents from six countries – Belarus, Estonia, Latvia, Lithuania, Russia, and Sweden – have put up for the checkpoint in the early hours of June 7th.
Pictures (timelapse): https://goo.gl/photos/Vr7ZtWSCSMLm6svQA, timelapse1, timelapse2.
We mark this day as a day when the Resistance in the Baltic region became more: more organized, more united, more determined, more ambitious and more resisting.
Preparations were started in April, at the after-party of LTpart3 which was a big success with 47 layers 2.3M MU/field and above. Prototype directions were discussed and it was great fun anyway. After deeper analysis suitable anchor portals were selected and key gathering started. We anticipated to achieve at least 3.5M MU field.
The initial plan had a second northern anchor, a small island in the lake Peipus. Sadly, we couldn't find an agent who would agree to camp on its desolate shores for four days after the fielding until the next ferry comes. Eventually, it was dropped from the plan.
Big thanks for the key transfer:
– @cthulthist and @jeering, keys travelled over 3124 km until reached Sweden
– @solesita and @seletonxc, keys travelled 2330 km until reached Pskov
The operation date was fixed on June 6th (coincidentally, it was the National Day of Sweden – belated congratulations to our Swedish colleagues!). In the weeks preceding the operation we had quite a turnover of Estonian agents, but finally the teams were assembled and ready to cover their area. In comparison to the previous fieldings, everyone was much calmer and more collected as the date approached.
Less than an hour before the start of the operation, our Belorussian colleagues informed us that their local frogs found out about our plans and are actively throwing cross-links across the linking lanes.
The cleaning in Latvia and Lithuania started while anxiously observing the situation in Belarus, where all Resistance agents stood prepared but not revealing themselves. They had just enough people to kill all cross-links in several minutes, but the situation was unpredictable and could change at any time.
Meanwhile in Estonia local frogs also began to fight back, making it impossible for Estonian teams to establish lane guards. Therefore it was decided to start the linking phase early on, advancing it by a good half an hour. Establishment of lane guards in Lithuanian territory was dropped in favor of more rapid cleaning.
The first links Gdov-Vadare and Vadare-Bobruisk were established rather quickly, with one link from Vadare to Bobruisk following a short while after. Thus the first field was up. It surprised us being just above 4M MU – much bigger than expected. But we still couldn't take a breath, as the outer layers were blocked by Enl links in Belarus.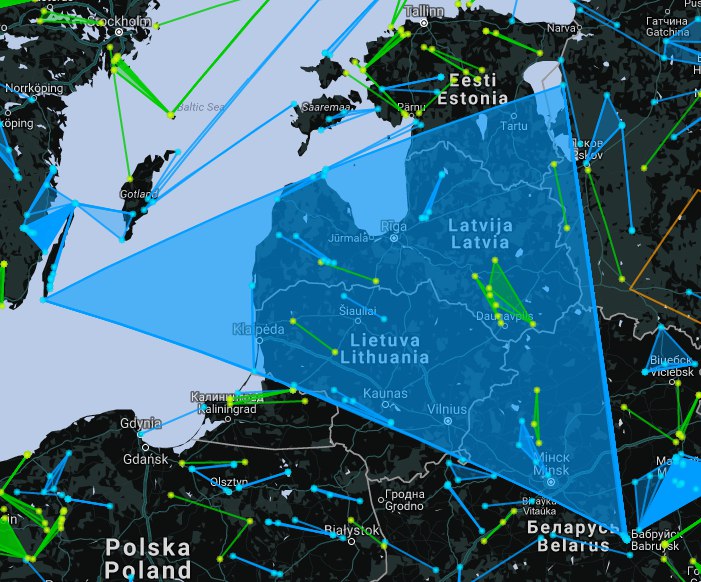 All the remaining teams could only watch with anticipation as the Belarus agents fought heavily for every layer. Several more layers were established, and everyone was waiting for the take down of the last hard to reach portal. The worst part was sitting there and not being able to help in any way.
And then, in an unexpected turn of events, a blue rogue agent virused an anchor in Gdov. It happened just 15 minutes before the checkpoint. Luckily the anchor was taken back by our players, and first layers reestablished just in time before the above mentioned Enl portal was taken down. While the last seconds of the previous checkpoint were ticking away, a total of 14 layers were put up, each with at least 4M MU, making it as successful day in at least 9 cells.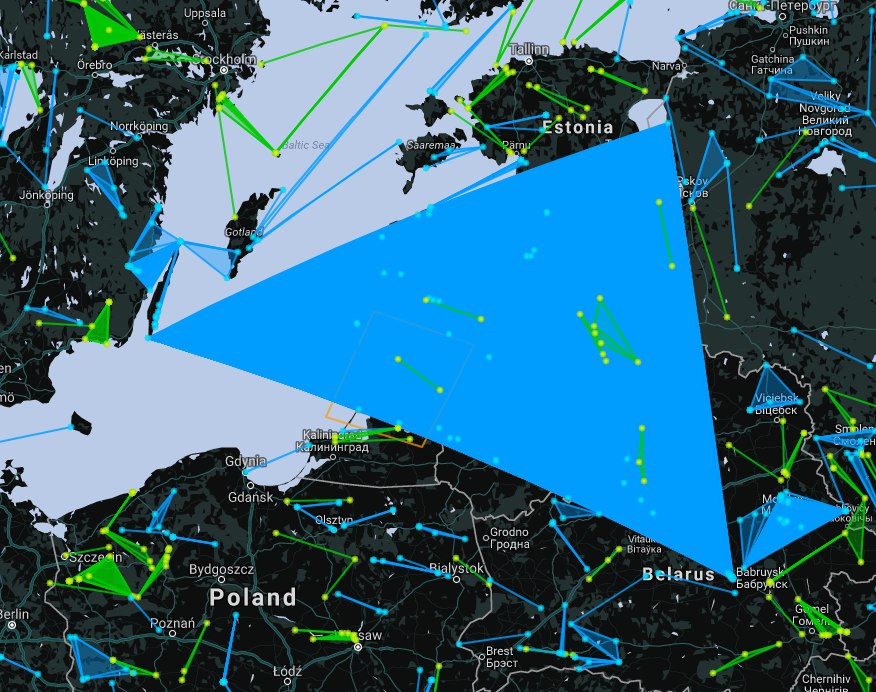 To top the day's adventures, the Swedish team's car malfunctioned, and they were forced to spend the night on Öland, during heavy rain and some unpleasant weather.
And now the spotlight goes to the agents who made this victory possible:
Belarus: @SIMAGRL, @lemmingby, @SadlyDay, @lansser, @KoshkaVL (guest appearance from Vladivostok), @AndreyZTT, @AlexGott, @pljuschik, @KirioSS, @RedHare, @garmoniya, @LosGar, @Morhold, @T0XArez, @89437, @bestiya1982, @BoBrOv, @AHXauP, @DionisL, @Greende, @TheXAH, @unmowun, @yonni4, @TY6EK, @NellyJerry.
Estonia: @tircu, @lihula, @calistiii, @tonis96, @zorroh.
Latvia: @sanchoponcho, @Quubi, @krikumins, @DAMEDS, @arahnida, @Josifs, @NMTV, @Robciks, @rovino.
Lithuania: @Exonn, @Dzedajus, @Solesita, @Monstras77, @Ursus666, @Roobis, @Chaakas, @4BlackCactus, @fluffigrov, @TasKitas, @statybininkas, @smokas, @spaudikas, @DzeimsasLT, @TevukoDalgis, @Iceever, @Akvi, @KickTheBUCKET, @seletonxc, @pazhystama, @FenXas, @Chateux, @HavanaNight, @dziunguciai, @DarboPartija, @Alfux, @jDeuv, @Kamiccolo, @susivienijimas.
Russia: @aosiniao, @ffiks, @Bushwhacker, @blagoverniy, @belgiez, @tankizzt, @sergpsk, @litenants, @kawboy75 (guest appearance from Siberia).
Sweden: @jontebula, @mogel, @jeering.
#RESWUEisAwesome #IntelIsNotACrime #Ingress #OPS #Sitrep

Original text by @mommyblues at https://plus.google.com/+LauraSavičienė/posts/ckpVmizvNVE (link no longer works)