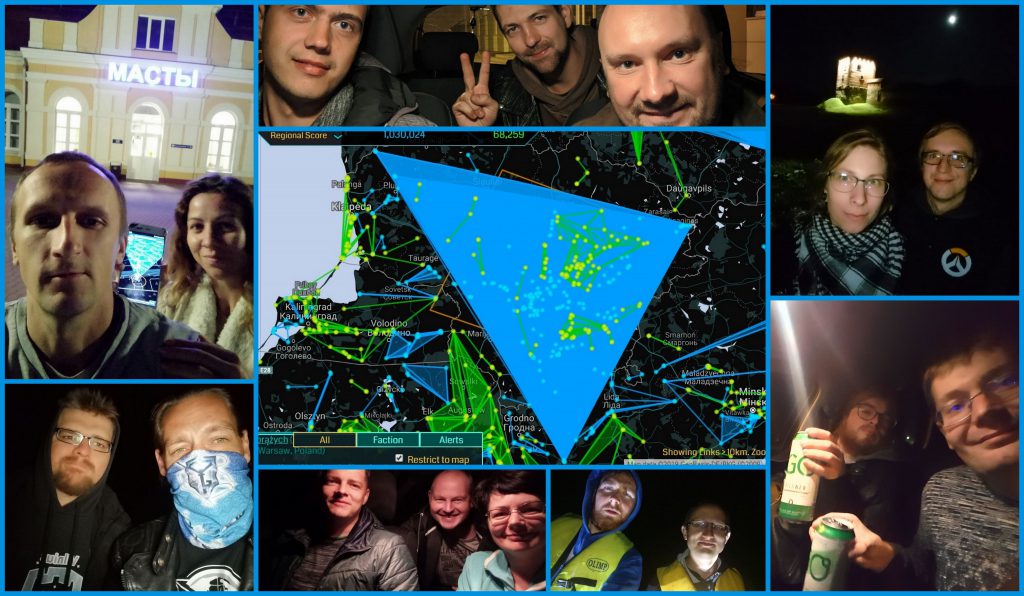 Idea and plan – @SeletonXC
Key farm – @malc01mm and @Telefonur
Key exchange – @VadzikS @SeletonXC, @Dzedajus, @jegis
Intel – @NePaWytas, @INeedMoreTime, @Vilpalu
Cleaning – @NZet, @1D34, @GintarisLTU, @ApuokasKvadratu, @KabinZ, @Zymanc, @hermltu, @RoastedDuck, @cryingrock1, @Vorfas, @Dzedajus, @spaudikas, @ksarunas1, @LuckyMan, @GeoKatinai, @Dione5Lt, @Solesita, @Amb3rs, @sawazz007, @Vaidyte, @Prosacas, @skainetas, @KickTheBUCKET, @XuanoPedroXV
Fielding – @Telefonur, @katrisha, @SeletonXC, @rheartsx, @LTUBenas, @jegis, @Siega123
Checkpoint – 02:00 Sun 15 Sep (UTC+3)
Layers – 35
MU captured – 37M
Medals – Onyx Illuminator by @rheartsx, Platinum Illuminator and level 11 by @LTUBenas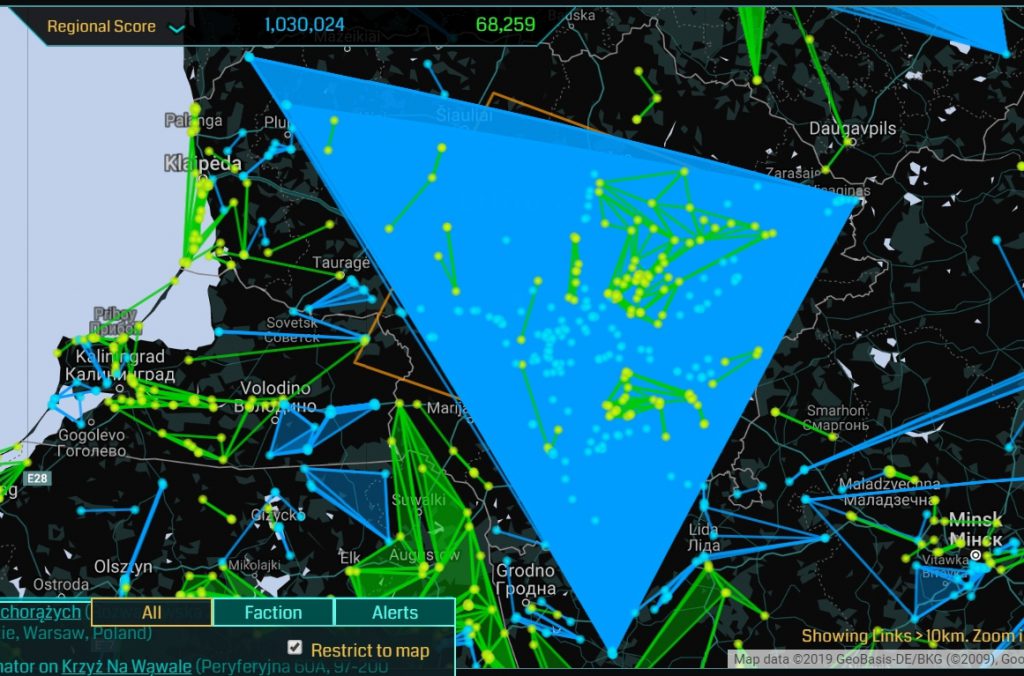 After some quiet time without big fields, Lithuanian Resistance, with the help of Belarussian colleagues, gets back into shape with a 37M MU worth multi-layer over the country. At the end of August @SeletonXC, author of most ambitious Lithuanian fieldings, returns from his self-proclaimed retirement with an idea for his "last op" – to cover most of the country, including two biggest cities, Vilnius and Kaunas, using anchors in hard to reach, or far-away areas, one of the angles being in Belarus. Just two weeks later, in the evening of September 14th the teams set out to execute the plan, and after some walking, a lot of driving and some kayaking the fields are up. Fielding lasts for two hours – GPS issues and driving between major anchors – a little longer than we are used to. The fields range from 1M to 1.15M MU. Two of the planned fields are late into the checkpoint, but hey, it's still 37M at the checkpoint, with the bulk falling into Kaunas (19M) and Vilnius (10M) cells. And it feels great to be working as a team again.